July 17, 2023
SpeeDee's Scott Accardo Promoted to Vice President of Operations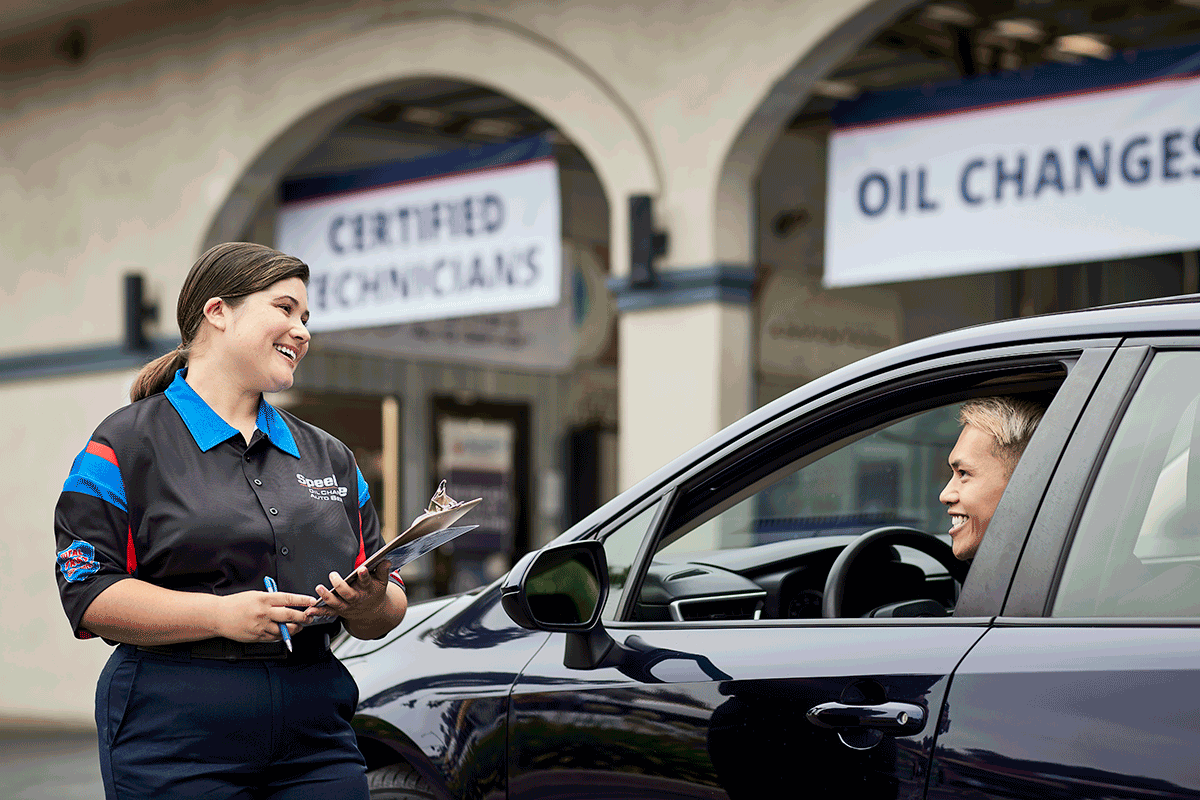 New VP Has Been Part of the Brand Since Age 7
Scott Accardo is the new Vice President of Operations for SpeeDee Oil Change & Auto Service®. Scott's unique journey with SpeeDee exemplifies the commitment to growth and excellent customer service that defines our company. 
Scott has a long history with SpeeDee — his father became the company's first franchisee in 1982.
Scott's family lived in the New Orleans area, where the company was born, and Scott's dad knew the founders of SpeeDee.
"I was 7, and my first job was vacuuming out cars. I can remember getting fired by my dad throughout the day because I was learning that you don't drag vacuum hoses through customers' cars," Scott says.
Running a family business
"When I was growing up, our SpeeDee store was a family-run operation — just like SpeeDee is today," he adds.
Scott's sister, who was 16 at the time, did the bookkeeping. Scott remembers technicians at the store babysitting him when he was a child, and he continued to work at the family store through high school and college.
"As I grew up, I learned how to treat customers. They're our livelihood, and so are our employees. If you treat employees well and treat the customers great, it's a recipe for success. I learned that early," Scott says.
From franchisee to employee
Later, Scott became a SpeeDee franchisee himself. About 10 years in, he was offered a position to teach the SpeeDee process to franchisees across the country. Scott embraced this opportunity and became an area manager, overseeing over 60 stores.
After that, Scott worked in acquisitions, but he wanted to get back to the franchise side of the business. Then he was offered the position of VP of Operations for SpeeDee. "Helping franchisees succeed is where my heart is. I love it," he says. 
Scott says he's done every job in the stores, which helps him understand how people feel and how they want to be supported by leadership.
"Every day, I go out of my way to thank our hardworking employees. They are the heart of our business," Scott says.
Continued growth
Scott's promotion marks an exciting chapter in SpeeDee's history. His extensive knowledge of the industry, combined with his passion for helping franchisees, will help lead to continued growth and success for the brand.
"Those franchisees dedicate their time to being in the stores and supporting their employees and their customers. I love helping them because I love watching the smile on their face six months or a year down the road, surprised at what they did.
"I see so many great things coming down the line for growth. I'm dedicated to helping franchisees and employees thrive. Together, we can achieve remarkable success and continue providing exceptional services to our customers," Scott says.
Own a SpeeDee
SpeeDee offers a service that's always in demand. And you can be your own boss, or simply invest to diversify your portfolio. Learn more by downloading our free ebook.