February 2, 2022
FullSpeed Automotive Opens its 700th Store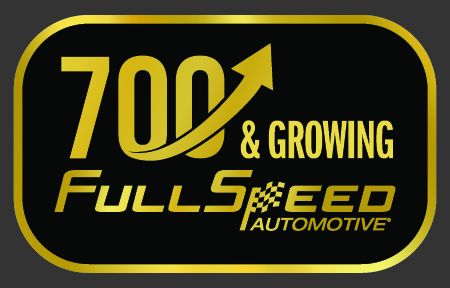 Acquisitions and growth of automotive franchises powers expansion
Full Speed Automotive, the parent company of the SpeeDee Oil Change & Auto Service and Grease Monkey automotive franchises, celebrated the opening of its 700th location on Jan. 26—a Grease Monkey oil change franchise in Garden Grove, California.
"Reaching this significant growth milestone is cause for celebration," says Kevin Kormondy, Chief Executive Officer of FullSpeed Automotive. "It is an exciting way to start the year, opening the doors for our rapid growth plans ahead."
Fast-growing brands
SpeeDee Oil Change & Auto Service has more than 200 units and is expected to grow to 300 units by 2023. Its sister oil change franchise, Grease Monkey, began 2022 with more than 475 units and plans to have 700 units open by 2023.
"We're very pleased with our momentum," says Chief Development Officer Ron Stilwell. "Our brands have been thriving, while many large oil change brands have been stagnant in recent years. We will continue to build on our growth."
In addition to the growth of SpeeDee and Grease Monkey, FullSpeed has been purchasing independent auto service businesses and making them part of the FullSpeed family. Those interested in selling their auto service facilities can learn more here.
The Garden Grove Grease Monkey is owned by Dana Leitner, whose former career was in real estate. Leitner plans to open additional Grease Monkey locations in coming years.
Interested in Being an Owner? Get a Free Report
Founded in 1980, SpeeDee Oil Change & Auto Service is part of FullSpeed Automotive, the largest and fastest-growing quick lube organization not owned by an oil company. For more information about SpeeDee Oil Change & Auto Service, download our free franchise report.